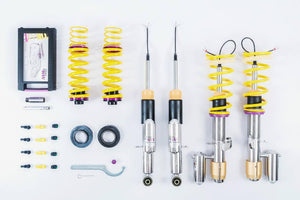 This is coding out of EDC for BMW M3 / M4 or any F series (Electronic Damper Control) when installing Coilovers. 
It allows you to use your M1/M2 buttons again.
Doesn't couse any faults!
You will need: 
- ENET Cable
- Windows laptop or Mac with Bootcamp
- Stable network connection
 Process is done remotely by one of our technicians. Takes around 20-30 minutes.
Completely safe!